YAmondAY takes a break today for a few announcements:
Today I'm visiting the Reader's Guide to Epublishing. Join me to discuss book series with DeeDee Scott and a gang of savvy readers.
And now I can sign kindle copies! Authorgraph (formerly Kindlegraph), lets authors sign digital copies of their works. They even have cool widgets: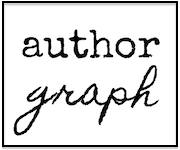 Finally, an opportunity: for the first time ever, WICKED SENSE is on sale for 99 cents on Amazon! If you haven't already, pick up your copy and tell your friends. It's on sale for 3 days only, November 19-21!
---
So, it's a busy day of celebration. Last week I went to a glorious Rush concert, and I've created a small playlist with songs that inspired me while writing Wicked Sense. I hope you enjoy!
---
---
Note: Please remember to sign up for the this site if you'd like to keep in touch. On the top right you'll find two sign up boxes:
One to receive new posts directly in your inbox (about a post a week);
One to receive a the fancy newsletter about WICKED SENSE, the Singularity Series, and fun stuff about YA fiction (very low traffic for this one).
Have a great day! 🙂